Every year brings a fresh batch of new games, and those titles are all hyped and marketed months before their release. Even though the year 2021 had several solid releases, a lot of games that were initially planned for 2021 have been pushed for 2022. Here we will go over all of the major titles that have been delayed, and that we eagerly anticipate in 2022.
Elden Ring
All Souls fans can't wait to get their hands on the Elden Ring. It's an open-world RPG game made in collaboration with George R.R. Martin. So for Demon Souls, Dark Souls, Bloodborne, and Sekiro were all massive successes, so we know that Miyazaki doesn't disappoint. We also got a demo for Elden Ring, and so far it looks amazing, which only makes the whole wait that more difficult. That being said, pre-orders are already available so we won't have to wait for too long.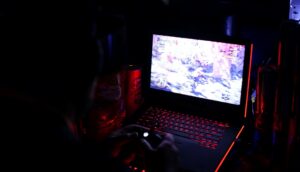 God of War: Ragnarok
A soft reboot of God of War was a massive success, and Santa Monica studio has already laid the groundwork for a brand new series in that first game. In the new game, Kratos is supposed to face Thor, and the wrath of Freya so there are a lot of cliffhangers that we expect to be paid off in Ragnarok. The reboot also added more RPG elements to the game, so everyone is expecting more special moves and armor sets, as well as entertaining boss fights.
Horizon Forbidden West
Zero Dawn gave us a good explanation of what happened to human civilization in Horizon games, but it also opened up a whole lot of questions. In the Forbidden West, we will face new machines and new tribes who also learned how to tame those machines. There are lots of new features, weapons, enhanced graphics, and a whole new region we never got to explore in Zero Dawn. We are going to get Forbidden West in early 2022, so the wait is almost over.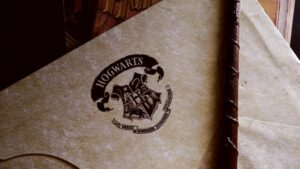 Hogwarts Legacy
Every Harry Potter fan who loves open-world RPGs has dreamed of this game. You finally get to play as your own wizard, get sorted in Hogwarts, and explore the magical world J.K Rowling has created. It was really disappointing to learn this game was also pushed for 2022, but we hope the delay will be worth it if everything is fully polished. You will learn spells, unravel the mysteries of Hogwarts and even interact with some of the characters that were mentioned in books and movies.
Diablo 4
It's been such a long time since the last Diablo game, and even with the Diablo 2 remake, fans are still hungry to see how the story will develop. The trailer looked promising, and we did see some gameplay footage, along with classes that will be playable, but other than that, there has been no new development. There isn't even a release date, so we can only hope that it will be out by the end of 2022.