It's difficult to rank video games. If you were to look only at numbers the best games would probably be Fifa, Call of Duty, or Fortnite. But at the same time, those games are rarely mentioned on Game of the Year awards. They have engaging and competitive gameplay, but apart from that, they don't offer much for the critics. Developers mainly want to create better and up-to-date Fifa or Call of Duty, and they simply build on the existing experience. So, let's go over some of the games that were released recently and that were highly praised by both critics and players.
Deathloop
If you like first-person shooters, definitely play Deathloop. It's one of the best games of 2021 and it has an interesting story along with entertaining mechanics. Basically, you are reliving the same day over and over, and need to figure out how to break the loop. So every time you die the day resets and starts over.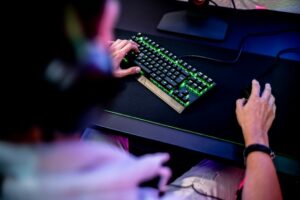 It Takes Two
This is the best game in the year 2021 and it really did an amazing job at bringing people together. This is a mandatory multiplayer game, but the friend you invite will get a copy of it for free. What is so great about it is that it revitalizes this multiplayer genre that was slowly dying out under the influence of competitive online games.
Resident Evil Village
There are so many Resident Evil games that it is hard to keep track, and it is really surprising that the story is not over. Well fear not, the previous installment Resident Evil Biohazard basically serves as a soft reboot of the franchise, and it transformed the games into a horror survival genre. RE Village is a continuation of Resident Evil 7 but you don't really need to play it in order to keep up with the story here.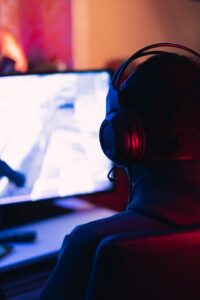 Horizon Zero Dawn
Horizon Forbidden West is going to be live in early February, and if you haven't played Zero Dawn, you should definitely do it now. This is truly an amazing game, with an incredible story, and very engaging gameplay. You are scavenging for resources, leveling up your character Aloy, and trying to uncover the mysteries of the world. The combat is fluent and rewards precision and planning.
God of War
Finally, we are about to get another best game for PS, God of War: Ragnarok. Santa Monica studio never messed up a God of War game and the latest release is also a soft reboot of the franchise that everybody loved. If you want to play the best upcoming game of 2022, make sure you are all caught up and that you experience the God of War from 2018.