Mobile phones have truly become mini-computers or mini gaming consoles. Almost everyone predominantly uses phones for their everyday online tasks – be it talking to their family, grocery shopping or even visiting sites like lotto-bonus-code.com. We are all aware of this, and almost all of the big development companies are using their IPs to make mobile games and tap into that portion of the market. Given the size of this market, it's not difficult to see why there is so much money invested in the development of new mobile games, or in the adaptation of popular titles for mobile. As a result, you can find some really amazing mobile games that you can play pretty much anywhere. Here we will be going over some of the best mobile games that you should have on your phone in 2021. 
AFK Arena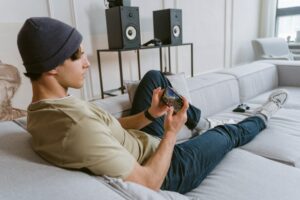 This is an idle RPG with collectibles for the lack of a better term and it's a perfect game for mobile that gives a good snapshot of what NFT games are going to be like. AFK Arena won't take too much of your time, it's the perfect game for casual play, and it offers really interesting and rewarding gameplay. You will need to rely on strategy way more as you enter higher-level deficiency stages. This means reading how each hero works and figuring out the synergies between different champions.
There are other similar games, all unique and entertaining in their own right. One of the most popular titles currently is Raid Shadow Legends, but there are others that use Disney characters or characters from popular anime series.
Wild Rift
With the recent success of the Arcane animated series, this is a perfect time to pick up Wild Rift. This is a League of Legends game that was adapted for mobile users, and it works great. If you want to have quick MOBA matches while you are nowhere near your PC this is going to be the best game for you.
Of course, it's not the same experience as on the computer, since the game was originally made for mouse and keyboard, but it's truly impressive how Riot managed to make it work on mobile. Moreover, it's not going to take long for a League veteran to get used to these new commands and take control over the match.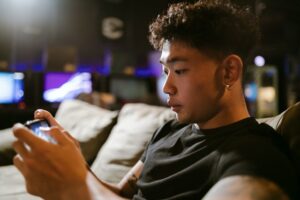 Among Us
A really fun and social game that took the market by storm in 2020 is now available on mobile as well. Among Us is one of the most entertaining games out there, and you'll get plenty of memorable moments playing this one.
If you have never heard about Among Us, it's a free-to-play online whodunit game. These are always fun and require a lot of attention. So, you should at least give it a go, if you have never played it before.
Stardew Valley
Farmville was one of the most popular games on Facebook, and it revealed that there is a big audience that loves to customize virtual farms. That's what Stardew Valley is all about, only better. It's only around $5, but it will provide you with dozens of hours of entertainment. So, if you liked Farmville, you will definitely love Stardew Valley.
Genshin Impact
Legend of Zelda is a Nintendo exclusive that players all over the world love. Now there is no Zelda game for mobile, but Genshin Impact might be the next best thing, as it's clearly inspired by Zelda. This is an RPG game though, and it has lots of microtransactions in it, but it's still playable for free. If you love RPGs then definitely install Genshin Impact and see if it works for you like a mobile game.
Pokemon GO
Nobody talks about Pokemon GO nearly as much as when it was released. Yet, it's still a fun and entertaining experience that will motivate you to walk a bit more.