Playing online games is a great way to socialize, meet new people, or have fun with your friends. Given how access to the internet is now a standard thing a lot of games are developed with an online mode, and some are exclusively meant to be played online, just like casino sites such as Novos casinos online. Since there are so many titles available it's hard to pick which game to play with your friends. The idea behind this list is to give you suggestions of games that are easy to learn and that the majority of people can play. That way they can be more beginner-friendly, and more inviting for those who are not hardcore gamers.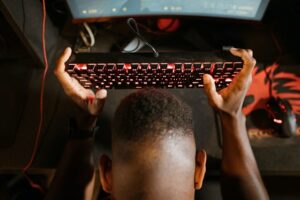 Among Us
Among Us is one of the new games that's been released in 2018. It's all about solving the mystery, similar to Cluedo, where you need to figure out who in your group is the killer. The killer player will have to kill as many others as possible and make sure he is not discovered. So they need to be careful how they act to ensure they are not discovered early on. It's loads of fun, and it's fun when people start to accuse each other or wiggle out of the accusation if they are the culprit.
Ultimate Werewolf
It's similar to Among Us but easier to play, and once again it's about finding the betrayers in your group. The difference is there doesn't have to be a betrayer or a werewolf in the group. It's a game that's originally played in person, but there is an online version as well. Each player is assigned a role and acts on their turn, but nobody knows who is what in this game, and what has transpired over the course of the night.
There will be cards with roles that can be picked but are not necessarily assigned which is what makes this whole thing fun. Moreover, certain roles have assignments to aid the werewolves and make sure they are not discovered and there are those who want to be killed by the mob. So, it's really nerve-wracking when you need to make a decision.
Skribbl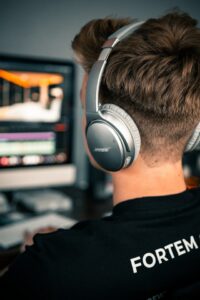 If you like Pictionary then you will love Skribble, given how it is a simplified version of the game. It's played online and you draw using a mouse, so the quality of the drawings is often poor, and it's really difficult to guess what the players are trying to say. Basically, players get points for guessing correctly, and simply compete who will have the most points. The player who is drawing also gets points if someone manages to guess, so there is an incentive to be good at drawing.
Hearthstone
Finally, if you love card games you can always play Hearthstone. It doesn't have to be competitive or anything, there are a lot of cards you get for free in your library to experiment with different decks and play different classes. It's great if you wish to play 1v1 with your friend, as you can invite them and challenge them to a duel. It's easy to learn but very rewarding if you wish to come up with strategies and put your mind into deckbuilding. There are lots of other card games you can play online like Magic the Gathering and Yu-Gi-Oh, and they are all fun in their own right.