Back in the 90s or early 2000s, playing games wasn't so popular – or at least we didn't know about it. With the improvement of technology, that has changed, as well as the entire entertainment industry. We now have various forms of entertainment just a click away from us – people can look for streaming sites for movies, Betfair bonus offers, and last, but not least, gaming companions and gaming playthroughs.
Gaming is a multibillion-dollar industry that represents one of the most lucrative forms of entertainment, especially for developers and advertisers who partner with developers and gaming influencers. The gaming community has centralized on YouTube, and gaming videos are now the platform's 2nd most popular video type.
In recent years, brands have turned their attention to a type of social media star that is becoming increasingly popular: female YouTube gamer influencers. As the gaming industry and YouTube gaming videos have grown so have brands turned to women for partnerships. Many brands are looking beyond what may be regarded as the "typical" YouTube male gamer.
Here are some of the top female gamers you can follow!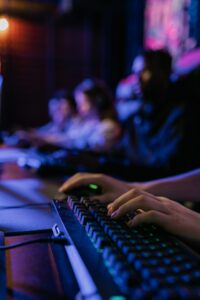 SSSniperWolf
As a YouTube gamer, SSSniperWolf mostly posts Let's Play videos, mostly of Call of Duty: Black Ops, Far Cry Primal, Star Wars Battlefront, Halo, Metal Gear Solid, Grand Theft Auto, Assassin's Creed, and other well-known first-person shooters or third-person action/adventure games. Sssniperwolf's gaming commentary attracts a high level of engagement among her 30.5 million subscribers, and her fans especially like her vlogs.
LDShadowLady
Though the British YouTube gamer's first videos were Let's Plays of Call of Duty, LDShadowLady has gained attention playing the popular strategy game Minecraft for her 6.5 million subscribers. In her most popular series, "Shadowcraft," LDShadowLady describes the events of each "episode" through her commentary. She has also been known to play Gary's Mod, Portal, and Sims 4, as well as horror games like Outlast and Slender.
PressHeartToContinue
She has built her audience on YouTube through her Let's Plays of games as Dodger, a gamer known in the gaming world. She plays games such as They Bleed Pixels, Lucius, Dead Space, Off, Faster Than Light, Borderlands 2, Left For Dead, and Arkham Knight and has vlogs featuring Gaming Newz and Coffee Time, where she interacts with her fans. Aside from gaming communities, Dodger's bubbly personality and entertaining video content allow her to attract audiences beyond the gaming community. Currently, she has 761K subscribers on Youtube.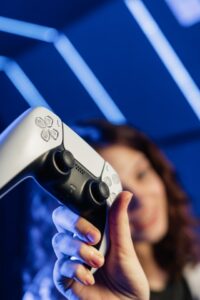 Yammy
Yami, also known as Yammy, is a British gamer, vlogger, and blogger who is primarily devoted to the game Minecraft on her YouTube channel. Her Let's Plays and gaming commentaries have amassed more than 2.8 million subscribers there. On April 29, 2011, she started an online channel named ChicksCanGame. Additionally, she has a separate YouTube channel called missyammyx where she uploads haul videos and fashion-related content.
Valkyrae
Rae Hofstetter, professionally known as Valkyrae, is a gamer from the US. She is the most-watched female streamer on YouTube since 2020 and she's been dubbed the "Queen of YouTube". Her work has been recognized with the Adweek Game Creator of the Year award and a Game Award. Moreover, she has 3.6 million subscribers on Youtube. Even though she founded her YouTube channel back in 2014, she didn't begin uploading videos until 2018. Additionally, she has collaborated with Cizzorz, Daequan Loco, Myth, Pokimane, and other Fortnite streamers.
AzzyLand
Youtube and Instagram star Azra Bajrami was born on February 23, 1991, and is best known for her gaming-centric videos and cosplay content on her channel AzzyLand. She especially enjoys playing The Legend of Zelda. Cosplaying was something she started doing in 2014. Besides having over 13.4 million subscribers on YouTube, she also has more than 2.3 million followers on Instagram.