Over 130 billion U.S. dollars were made in the video game industry last year, marking yet another record sales year. The top most popular video game manufacturers in 2021 are also largely the same as they were in the previous year. So, which are the top 6 biggest video game companies at the moment? Let's find out!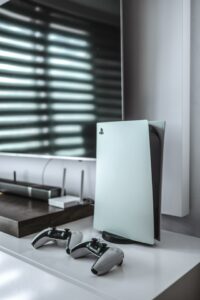 Sony Interactive Entertainment
As of 2021, Sony remains the largest video game company in the world. As of last year, the company generated $25 billion in gaming revenue with the release of the PlayStation 5, which has become the most popular console in the world. The company also produces many original video games for its consoles. Furthermore, Sony's handheld video game console, PlayStation Vita, boosted its ranking at the top of the video game market.
Nintendo
However, even though Nintendo is not in the last year's position, it still had a very successful year, becoming one of the world's largest video game company. Nintendo's $12.1 billion revenue last year was largely a result of continued sales of the Nintendo Switch console as well as Animal Crossing: New Horizons, which is on track to become the company's best-selling game for the Switch console.
EA Electronic Arts
Founded in Redwood City, California, Electronic Arts is an American video game company. The company is second in revenue and market capitalization among gaming companies in the Americas and Europe after Activision Blizzard. It ranks ahead of Take-Two Interactive and Ubisoft. The Electronic Arts company, which is better known as EA, produces some of the most popular video game series on the market. It has developed popular games such as Battlefield, Titanfall, The Sims, Need for Speed, Mass Effect, Dead Space, and Star Wars. Also under their control are the massively popular EA Sports titles like FIFA, NFL Madden, and NHL.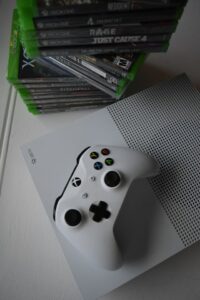 Microsoft
In addition to being the fourth biggest video game company in the world, Microsoft is also a worldwide leader in software. Xbox Game Studios, a part of Microsoft, generated approximately $11.6 billion in sales. Microsoft's gaming revenue was mainly generated by its next-gen Xbox Series X/S sales, but they also develop games themselves or own game development studios. The Mojang example shows this. Video game developer Mojang, owned by Microsoft, is known for making Minecraft, which recently became the most popular video game in history.
Activision Blizzard
This year, Activision Blizzard is ranked among the top video game companies. Activision Blizzard, which was formed by the merger of Activision and Blizzard Entertainment in 2008, generated $8.1 billion in revenue in 2020. As always, the California-based video game studio can draw on its most historic franchise, Call of Duty, for its latest installment, Black Ops Cold War. A rise in sales was also noted for the World of Warcraft series.
Tencent
With gaming revenue of $13.9 billion in 2021, China's Internet conglomerate Tencent will be the biggest video game company in the world after eliminating the video game console-making companies. With its flagship mobile game Honor of Kings, Tencent's primary focus is on online and mobile games. But the corporation has also made a name for itself as a major player on the big screen of video games through its video games studios around the world. One of Tencent's most notable subsidiaries is Riot Games, a video game studio based in the United States that created League of Legends, a widely played multiplayer game played all over the world, even professionally.