The gaming industry is truly massive, and it seems like there is a new trend or a new game to look forward to each week. And it's understandable, seeing that everything that is online nowadays seems to be getting updates to be/stay relevant – from apps we use to chatting, websites like https://www.bonuscodebets.ie/, to, of course, video games. These are not necessarily triple-A titles, some of these games come from indie studios and they gained popularity through Kickstarter, or because they had a good marketing campaign. It's also true that there are more big studios that are publishing major titles. EA, Naughty Dog, Santa Monica Studios, Capcom, Activision Blizzard, THQ, Bandai Namco, etc. are all big names in the gaming industry. The point is it's hard to keep up, and for some people, it's crucial that they are up to date with the latest happenings.
Game journalists, streamers, developers, designers and even cosplayers want to be up to date with these latest trends. The content they are creating really needs to reflect the current happenings as they have readers or viewers from all over the world. So, here are a few ways how you can keep up with all of the latest news and releases.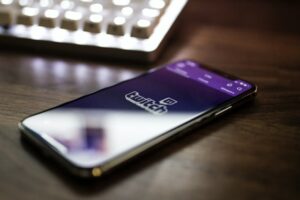 Twitch
One of the best ways to stay up to date with the most popular games is to be on Twitch. You don't get notifications on what's new or what is the upcoming big release, but you get a good idea of what's currently really popular. You get to see which games have the most viewers, and who are currently the most popular streamers for that game. You also get a good insight into the community, what are the expressions they are using when playing etc. This can come in handy if you are a game journalist.
E3
To know everything about the upcoming projects and to gauge the hype for the next big game, you need to watch E3 events. These happen once every year and this is when all of the game studios want to showcase their projects, brand new trailers etc. There are other similar events that gaming companies tend to put together, like Blizzcon, or even the new Wtichercon. Playstation and Nintendo also have their own events where they promote upcoming exclusives, so definitely keep up with those as well.
IGN
IGN reviews new games and publishes news pertaining to the gaming industry. They tend to get early access to upcoming games, and they do a spoiler free overview of each one. This is a good way to see what's the hot topic that is just around the corner and to start preparing your own articles, or to save money if you want to get your hands on some brand new games. There are other online platforms that do similar things, like Kotaku, GamesRadar, and Gamespot.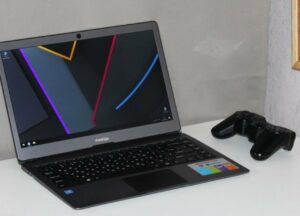 Social Networks
You can follow the employees from different game studios on twitter, and you might get some hints of what's to come, or what the next announcement will be. Of course, they all have NDAs so there is only so much they can share, but it's pretty common for them to tweet about the next project, or just to talk about what's happening in the company. You can also join different Discord channels and Reddit threads and follow what's happening there. This is admittedly not ideal, but you might come across new bits of information that can turn out to be useful.